Welcome Message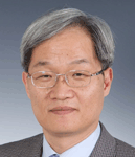 Dear Colleagues, On behalf of the Korean Neurosurgical Society,
we would like to welcome all of you to the 59th Annual Meeting of the Korean Neurosurgical Society (KNS) which will be held on October 24th-26th, 2019 at Songdo Convensia in Incheon, Korea.
Under the theme of "Neurosurgery - Together, Forward, and Everlasting", we have focused to upgrade our intimate relationship and scientific knowledge. Our "neurosurgery" is not only medical field alone but also all-inclusive cutting edge science. It is our great pleasure to learn, meet and refresh current neurosurgery knowledge endlessly....




Invited Speakers
Muhammad Tariq Khan

Dean Northwest School of Medicine, Peshawar, Pakistan

Hajime Arai

Juntendo University Faculty of Medicine, Tokyo, Japan

Hiroyuki Yokota

Nippon Medical School University, Tokyo, Japan

Peter Vajkoczy

Charite - Universitatsmedizin Berlin, Berlin, Germany

Xiao-Ming Xu

Indiana University School of Medicine, Indianapolis, USA

Ying Mao

Huashan Hospital Fudan University, Shanghai, China

Yoshinori Higuchi

Chiba University Graduate School of Medicine, Chiba, Japan
Today : 2019.12.06

D-day
Deadlines
Abstract Submission

Closed

Abstract Notification

Closed

Registration

Closed
Main Sponsor
Quick menu